Award Winning Personal Injury Lawyers Fighting For You
"Over 747
Google Reviews..."
Award Winning Trial Lawyers
Multi-Million Dollar Results
Construction/Workplace Injuries
Car, Truck, Motorcycle Accidents
Why Choose Us...
HAVE YOUR CASE EVALUATED TODAY!
STEVEN

SCHWARTZAPFEL®
Steven Schwartzapfel® of Schwartzapfel® Lawyers Video, Personal Injury Attorneys in New York
/persona... Steven Schwartzapfel® and Schwartzapfel® Lawyers P.C. are personal injury attorneys in New York that fight for the rights of people who have suffered injuries, a...
THE SCHWARTZAPFEL® DIFFERENCE
Schwartzapfel® Lawyers P.C. is exclusively a personal injury law firm. We only handle injury and death claims, so we are able to invest all of our resources, skill, experience and expertise into getting you the money and benefits you deserve. This level of dedication, knowledge, experience and skill has helped us achieve 99% client satisfaction rate.
This level of dedication, knowledge, experience and skill has helped us achieve 99% client satisfaction rate.
After your accident, you want an attorney who will really fight for the money and benefits you are entitled to and will treat you with respect and compassion during this difficult time.
A Google search returns hundreds of legal professionals, so how do you know you're choosing the right lawyer? Schwartzapfel® Lawyers P.C. have a different approach than other law firms to aggressively recover money and benefits for you and to do so efficiently and compassionately.
We don't accept every case, but when we do, we win.
OUR WINNING TEAM,
FIGHTING FOR YOU.
Schwartzapfel® Lawyers P.C. is an awarding-winning law firm that has received substantial recognition from colleagues and organizations within and outside the legal community. Our lawyers are often invited to speak to lawyers, judges and other legal professionals about important legal topics.
At Schwartzapfel® Lawyers, we treat our clients like family. We understand when a serious injury occurs, the entire family suffers. We make a difficult situation easier. Our clients are clients for life.
What our clients say...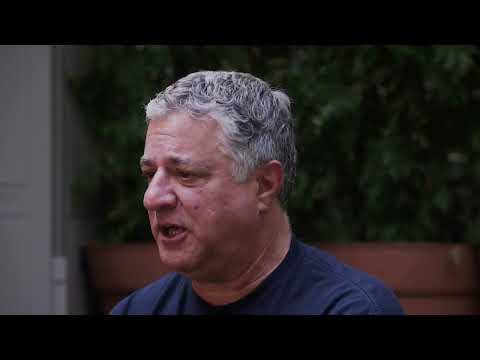 Just as a global pandemic was beginning to force shutdowns, Andrew's career was taken from him in an auto accident. The team at Schwartzapfel® Lawyers stepped in and took care of everything. Andrew's case was settled in just 14 months.
Andrew Alcide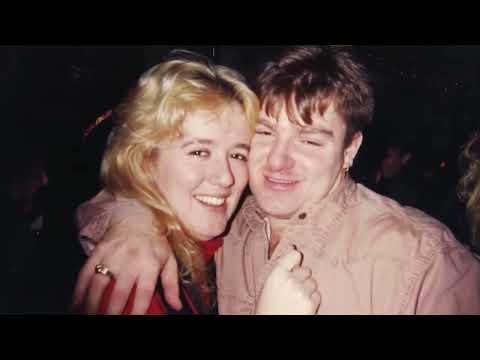 Loyal for years in a New York union, Craig McKee worked hard to provide for his family. Once he was injured, his union turned their backs on him and he had to fight for what is right.
Craig McKee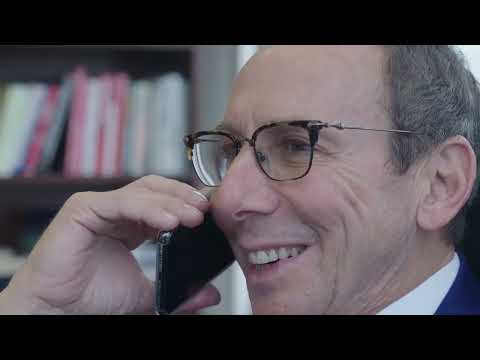 Once he fell, shattered his wrist and blew out his back, his general contractor refused to help. He needed a team to fight for him. He needed Schwartzapfel® Lawyers.
John Strika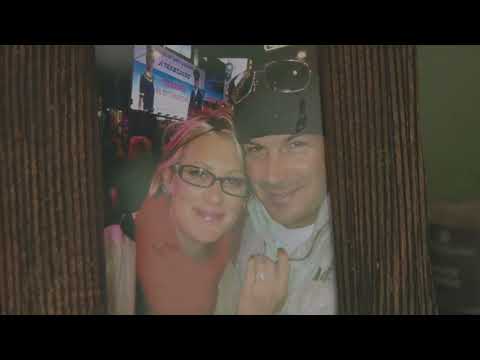 This iron worker is as tough as they come but injuries still happen. Scott found that out the hard way, then he had to call Schwartzapfel® because nobody had his back in his time of need. We got him the compensation he deserved.
Scott Phillips
Experienced Personal Injury Lawyers in New York
A personal injury law professional is an expert in tort law who specializes in personal injury lawsuits, mediation, and arbitration cases. A personal injury is any injury sustained during an accident or incident in which another person or party is involved. Serious injuries that are often the cause of personal injury claims include but are not limited to:
If you or a loved one are injured due to an incident or accident, you can contact a personal injury lawyer for assistance filing a lawsuit or understanding your legal options. Personal injury lawyers have a track record of knowing the ins and outs of both federal and state laws regarding lawsuits, such as the personal injury lawsuit statute of limitations.
With the right trial lawyers working for you, your upcoming legal action will be:
More likely to result in significant damages for your injuries

Easier and smoother

Less stressful – your lawyers have years of experience in multiple practice areas and can handle much of the complex work of the legal action and explain everything to you
As experienced personal injury lawyers, Schwartzapfel Lawyers are the best personal injury attorneys in the Big Apple and throughout the rest of the Empire State to help you navigate personal injury cases. We've been in this business for decades, and we've cultivated an excellent reputation through our dedication, our willingness to fight for our plaintiffs, and our success rate in personal injury litigation cases.
To learn more now, call us and speak with one of our veteran personal injury attorneys at 1-516-342-2200!
How Do Personal Injury Lawyers Help?
Personal injury lawyers can provide a wide range of assistance and services depending on your case's specifics.
Collect Evidence for Clients
For example, personal injury lawyers can collect evidence on behalf of their clients. If you or a loved one are injured and recovering from an accident, assault, botched surgery, or another incident, the last thing you want to do is visit police stations, gather traffic camera footage, and speak to eyewitnesses about the event.
The right legal team can do that work for you. In fact, knowledgeable personal injury lawyers know exactly who to talk to and how to find the best evidence to bolster the strength of your case.
When you hire Schwartzapfel Lawyers for your personal injury lawsuit, we will:
Investigate traffic cameras or store camera footage

Speak to the police to secure police reports and official accounts of what happened

Speak to eyewitness referrals to determine whether any eyewitness accounts can be used for your case

And more!
In the meantime, you can focus on recovering from your injuries without having to worry about over-straining yourself.
Coach Clients
In addition, personal injury lawyers from our law office can provide legal advice to clients just like you, so they know what to say and how to say it in court or during arbitration meetings. Having the right evidence is just part of winning a personal injury lawsuit; presenting that evidence in an ideal way is the other.
If you are called to the stand, or if your testimony is required, personal injury attorneys like Schwartzapfel Lawyers can tell you:
What you should say to persuade a judge or jury

How you should present yourself, including how you should dress

What you should avoid saying that might be used against you by a defense attorney, as well as help you avoid

accidentally admitting to fault for a motor vehicle accident

or other accident case
Client coaching is just one of the ways that our personal injury law firm offers support for each of our clients. When you hire Schwartzapfel Lawyers, you don't just get legal professionals to read documents and make recommendations. You get trained experts who will be at your side throughout the entire legal process.
Provide Legal Counsel
The core task of personal injury lawyers is to provide sound legal counsel to injury victims. At Schwartzapfel Lawyers, we offer legal counsel based on:
Your needs or preferences

, such as how much you need in terms of medical compensation

The circumstances of your case

, as well as likely evidence or eyewitness testimony

The chances of securing a payout

if you sue an at-fault or negligent party
Our accident attorneys will help you make the best decision for an accident victim and their entire family. For instance, you may not know whether you have grounds for a lawsuit against a business owner, your supervisor, a driver, or another party.
With our extensive experience, we can tell you whether your lawsuit grounds are solid or if you should pursue alternative means of legal resolution.
Negotiate With Insurance Companies
Personal injury lawyers like Schwartzapfel Lawyers also offer assistance when it comes to dealing with insurance companies. For instance, if you are injured in an auto accident, your insurance company may try to avoid paying you any money to cover your medical bills to cut down on costs or for other reasons.
Arguing and negotiating with insurance companies is something you shouldn't have to do while you are recovering from a major accident. Schwartzapfel Lawyers can shoulder this burden for you and make the recovery process easier as a result.
In addition, personal injury attorneys can speak to workers' compensation insurance companies for the same reasons. 
Bottom line: Experienced lawyers know how to talk to insurance companies to ensure that your interests are protected.
Damages From Personal Injury Cases
With the right personal injury lawyer working on your side, you could see significant compensation or damages from a successful personal injury lawsuit. Courts may award damages for personal injury cases in one of two ways.
Economic Damages
Economic damages are intended to reimburse you for economic losses, such as the loss of property, medical bills, and more. For instance, if your car is totaled in a car accident with a drunk driver, you could file a lawsuit against the at-fault party and recover economic damages to help you buy a new vehicle.
Economic damages can also be important when paying medical bills. Broken bones, traumatic brain injuries (TBIs) like concussions, lacerations, spinal damage, and more can incur massive medical expenses. Even if you have some savings, they may not be enough to cover the full price of several surgeries, physical therapy, and ancillary costs.
Economic damages may cover:
Past and future medical bills

, provided those medical bills are related to your injuries

Therapy bills
Lost income

if you have to take time off work, losing money as a result
Non-Economic Damages
In addition to economic damages, your personal injury lawyers may help you receive non-economic damages. Non-economic damages are intended to compensate you for non-economic losses, such as:
Psychological harm

, including psychological injuries, mental anguish,

emotional distress,

and so on

Pain and suffering

you may have experienced in an accident or incident

Loss of companionship or consortium

(i.e., one's spouse is killed in an auto accident)

And more
Non-economic damages are not as common as economic damages, but you may have grounds to pursue them depending on the circumstances and specifics of your case. Schwartzapfel Lawyers can help you determine whether non-economic damages are on the table. Contact us today online or at 1-516-342-2200 for a free case evaluation and more information.
How Schwartzapfel Lawyers Fights for Our Clients
Personal injury lawyers are important for any legal action against another person or party. But it's just as important to hire the right law firm for your needs, not just the first lawyers you find.
To that end, Schwartzapfel Lawyers is one of the best options for New York City residents just like you for several key reasons.
Extensive Experience
First, Schwartzapfel Lawyers can bring extensive experience to bear on your case, no matter its details. Our lawyers have decades of experience shared between them, so our legal team has seen it all. We've likely handled a case very similar to yours in the past, and our "Verdicts & Settlements" page showcases the results we've secured for our clients.
This experience ensures that we will be able to provide the highest level of service for your upcoming legal action. Whether you want to sue an at-fault party, pursue arbitration or mediation, or file for workers' compensation, Schwartzapfel Lawyers is well-equipped and ready to help.
Contingency Fee Policy
Schwartzapfel Lawyers operates with a contingency fee policy. This policy means that you don't have to pay us a dime unless we secure damages for you through our efforts. As a result, you don't worry about paying for your medical bills and ancillary expenses in addition to legal representation.
Ongoing Support and Dedication
Schwartzapfel Lawyers offers the most dedicated legal team for your needs. Over many years, we've cultivated a reputation for fighting for our clients like no one else. When you sign on with us, we'll treat you like family – because you are.
We know the importance of a lawsuit or other legal action and how it can affect your future, your finances, and your family. We don't treat any case as more or less important as a result. If we accept your case, you'll have the full power and experience of our attorneys on your side right from the start.
With our help, you can file a lawsuit against an at-fault or negligent party, recover workers' compensation, and so much more. We may be able to help you recover damages for your medical bills and other expenses to make you whole again. Contact us today either online or at 1-516-342-2200 and we'll hit the ground running to ensure you receive the best legal representation possible.
When To Hire Personal Injury Attorneys
If you or a loved one is involved in any kind of accident, the first thing you should do is get yourself to safety. Contact medical professionals and let them examine you so that they can provide you with the necessary treatment.
After receiving medical care, you should then contact a qualified personal injury lawyer as soon as possible. The sooner you invite personal injury attorneys to your case, the better. We can help you avoid making statements that may implicate you in court and begin the important process of filing lawsuit paperwork or gathering evidence for your upcoming trial.
Don't wait to get the legal representation you are entitled to. Instead, hire Schwartzapfel Lawyers as soon as you are medically stabilized. Even just calling us for a free consultation at 1-516-342-2200 could help you better understand your legal options and choose the right path forward for you and your family.
Act today and protect your future by having Schwartzapfel Lawyers fight for you!
Settlements & Verdicts
Schwartzapfel® Lawyers P.C. has earned a reputation for Relentlessly pursuing our clients' rights. We protect the people, not the powerful.
We'RE GOING TO PROTECT YOU
SCHOLARSHIPS
Supporting the Families of Union Members
Union members are the backbone of this country and work hard to build, protect and serve all of us. In honor of these great women and men, Schwartzapfel® Lawyers P.C. has established multiple scholarships including a $25,000 law school scholarship at Touro Law Center to benefit students whose parents are union members in good standing.
Schwartzapfel® Lawyers P.C. Scholarships
The 2017 Schwartzapfel® Lawyers Humanitarian Scholarship is a $2,000 prize to be used for school-related expenses, including tuition, books, fees, room and board, or travel expenses. Available to undergraduate students currently enrolled in a college or university, this scholarship has been created to help a student whose studies and education will lead to a career centered on helping others and improving the country and world we live in.
CHARITIES
Our New York City personal injury lawyers and staff support numerous charities in the five
boroughs, the surrounding NY region and throughout the world. Causes we support include:
Health, Medicine And
Disease Prevention
Breast Cancer Research Foundation
American Cancer Society
Ronald McDonald House
American Heart Association
Family Issues
The Coalition Against Domestic Violence
Harlem Dowling West Side Center
Child Care Council of Westchester, Inc.
Mothers Against Drunk Driving (MADD)
Education
Pace University Law
School Scholarships
Touro Law School
Scholarships and Fellowships