Upper West Side Accident Laywers: Schwartzapfel® Lawyers P.C.
Personal Injury Lawyer Serving the Upper West Side, NY
Sandwiched between Central Park and Riverside Park, the West Side has a lot to see and do. Tourists from across the country come to New York City to enjoy the history, arts, culture, and excitement of the town. Central Park alone has 843 acres of land packed with exciting activities for people of all ages to enjoy. There are horse and carriage tours, the Central Park Zoo, sports events, concerts, and even a castle to visit. These things are just small pieces of what makes the Upper West Side so dazzling.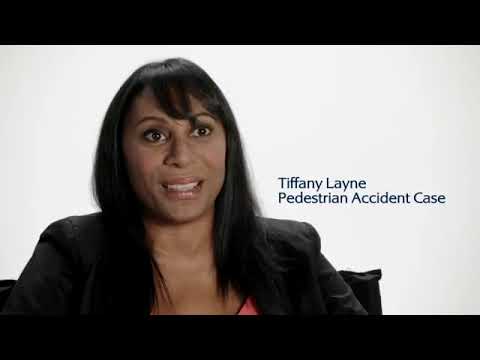 With the busy streets that never sleep, many people are busy at all hours of the day and night. That results in much more foot traffic than other cities might expect.
One wrong move, one wrong turn, or one careless action could lead to a personal injury. You may have rented a malfunctioning bike that caused a nasty fall. Someone may have been sightseeing while driving and accidentally rammed the back of your car. Possibly a mishap occurred while you were enjoying the beauty of the Hudson River.
Whatever the case is for you, we understand that no two injuries are the same or for the same reasons. As careful as you try to be, accidents still happen.
When personal injuries do come up, they are a source of great frustration to people. These injuries hinder our lives and well-being. Whether the result of a personal injury is permanent or temporary, it leaves its mark; and the last thing you want to worry about is taking care of the situation. That's why it's so important to take the appropriate steps after an accident occurs to ensure you are fully protected.
To learn more now at no charge, visit Schwartzapfel Lawyersonline or call us at 1-516-342-2200 to schedule your free consultation today!
What Injuries Occur on the Upper West Side?
New York's Upper West Side is a great place to live, but its residents must also be aware of the potential for personal injuries. Upper West Side residents have experienced thousands of personal injuries over the last several years.
Pedestrian Injuries
For example, there were 16 pedestrian injury hospitalizations per 100,000 people in 2018, putting Upper West Side's pedestrian injury rate higher than that of Greenwich Village and Soho. Furthermore, the Upper West Side is the site of many injury assaults, ranking significantly higher than districts like Forest Hills or Rego Park.
Auto Accidents
Motor vehicle accidents, especially those including bicyclists and pedestrians, can also lead to a wide range of potential injuries. In 2016, for instance, Upper West Side bicyclists experienced 103 emergency department visits. In the same year, Upper West Side pedestrians experienced 86 emergency department visits.
Auto accident prevalence has not decreased in the time since 2016, either. According to a September 2022 official city statistics report, there were over 8,000 motor vehicle collisions throughout all of New York City, many of which occurred in or around the Upper West Side.
Car and truck accidents, slips, trips, andfalls, assaults, and other personal injury-related accidents are included in our practice areas, as well as accident-related injuries that span:
Many of these injuries can lead to exorbitant medical bills and financial hardships. In these cases, you may need to file a lawsuit against a negligent or at-fault party to recover critical compensation.
Trial lawyers can assist with serious injury claims, as well as medical malpractice claims and other pursuits. They can provide legal advice, help you during your accident case, and provide support to accident victims.
What Are Personal Injury and Accident Attorneys?
Personal injury lawyers are legal professionals who specialize in personal injury litigation, mediation, and arbitration cases. 
If you are injured in an Upper West Side incident, like an auto accident or motorcycle accident, they can help you by protecting you from accusations of fault, as well as assisting you in filing a personal injury lawsuit to recover compensation for your medical bills and more.
Call Schwartzapfel Lawyers now and allow our experienced team the honor and privilege of assisting you in your legal endeavors. Simply dial 1-516-342-2200 and have Schwartzapfel Lawyers fight for you!
What Do the Best Personal Injury Attorneys in the Upper West Side, NY Do?
After seeking medical attention and looking over your options, it may be wise to hire a personal injury lawyer in Upper West Side, NY. Why? The right attorneys can provide several major benefits to your upcoming case or legal action.
Collect Important Evidence
For example, your lawyers can collect important evidence on your behalf while you recover from your injuries and physical therapy. Your case might require documented evidence of your injuries; your lawyers can get that from a referral to your medical professional or hospital.
In other cases, the court might request documentation showing that an auto accident happened as stated. Your lawyers can gather traffic camera footage, police reports, and more to prove that things happened exactly as you say they did.
Gathering evidence can be time-consuming and tiring, but your personal injury lawyer can take care of all of that for you while you recover.
Negotiate for You
In addition, good personal injury lawyers can negotiate for you with insurance companies, the other party involved in a personal injury case, and anyone else as necessary. Say that you want to file a worker's compensation claim after sustaining an injury on the job. Your attorneys can negotiate with the insurance company for you.
Alternatively, if you are injured in an auto accident with a negligent driver, you have the right to ask your insurance company for a payout to cover your injuries or property damages. If the insurance company tries to backtrack, your lawyers can negotiate with them and threaten to take them to court if needed.
Provide Sound Legal Counsel
No matter what your case looks like, knowledgeable personal injury attorneys can provide sound legal counsel.
For instance, they can tell you whether you should sue the at-fault or negligent party in a case based on the available evidence and the similarity of your case to others tackled in the past.
Fight for You in Court
When you hire experienced personal injury lawyers in the Upper West Side, you also get a knowledgeable legal team who will fight for you in court. If your case goes to a court trial rather than mediation or arbitration, your lawyers can:
Present important evidence for your side of the case
Work as a defense attorney, protecting you from accusations of fault or negligence
Coach you on what to say and how to speak
And more
With years of experience serving Upper West Side inhabitants just like you, Schwartzapfel Lawyersis well-equipped and ready to fight for you, whether your case goes to court or is settled out of court in arbitration or mediation. Contact us today for a free consultationonline or at 1-516-342-2200.
Choosing the Best Personal Injury Lawyer
If you or a loved one have been injured due to an assault, car accident, or other incident, you need to choose the best personal injury lawyer available. You can determine whether a lawyer is right for your needs by choosing a law firm with:
A contingency fee policy. Contingency fee policies mean that you don't have to pay your lawyer a dime unless they recover compensation over the course of your case.
This is beneficial for you since it means you don't have to pay even more bills while you are trying to recover compensation to pay for your medical expenses in the first place.
Experience in local New York City and Upper West Side personal injury cases. A local law firm knows the ins and outs of the local court system, and may be able to leverage this information for a better case outcome for you.
On top of that, New York personal injury laws are a little different from the personal injury laws in other states – having a local firm work for you will only improve your lawsuit's chances of producing damages.
Dedication to your case. Don't hire a law firm that is strapped for talent or that doesn't have enough personnel on hand to make ends meet. Your lawsuit is entitled to as much attention as possible, so only hire a law firm that can demonstrate they'll give it the attention it needs.
Schwartzapfel Lawyers has helped Upper West Side residents just like yourself in slip and fall, auto accident, and other personal injury cases. Due to our knowledge of local personal injury lawsuits, we're well-equipped to assist with your upcoming lawsuit or arbitration case. Contact us today at 1-516-342-2200 for a free consultation.
What Kind of Compensation Can You Receive from an Upper West Side, NY Personal Injury Case?
When you hire the right Upper West Side attorney, you may receive compensation to cover your past and future medical bills, as well as any lost income you may have endured due to time spent away from work. In addition, you may recover punitive damages if the at-fault party was particularly negligent or malicious in their behavior.
However, no lawyer can tell you with 100% certainty how much money you'll receive from a successful personal injury lawsuit. If a lawyer claims they can guarantee you a certain amount of cash, do not hire them. Instead, hire trusted attorneys who are experts in tort law and will do their best and fight for you no matter the details of your case.
No-Cost Consultation with Our West Side, New York Personal Injury Lawyers
Your first course of action (after getting medical attention) is to secure a reputable personal injury attorney. Schwartzapfel Lawyers is the best Upper West Side law firm to turn to. We understand your frustration and fight to ensure plaintiffs are fairly represented. Our experience and expertise are a winning combination!
If you or a loved one is an injury victimlooking to file a personal injury claim, contactSchwartzapfel Lawyers today at 1-516-342-2200 to discuss a consultation to determine your next course of action and how we can provide you with legal representation and help you reach a favorable verdict.
The law office of Schwartzapfel Lawyers is located at 230 W 79th Street #123 N, New York, NY 10024. Stop by for your free consultation today!
Sources:
Schwartzapfel Lawyers, P.C. | Fighting For You
Upper West Side Statistics | NYC.gov
Bicycle Injury Emergency Department Visits | 2016 NYC Data
Pedestrian Injury Emergency Department Visits | 2016 NYC Data
2022 Sep Vehicle Collision Report | Police Department City of New York
No-Cost Consultation with Our West Side, New York Personal Injury Lawyers
Your first course of action (after getting medical attention) is to secure a reputable personal injury attorney. Schwartzapfel® Lawyers P.C. is the best Upper West Side law firm to turn to. We understand your frustration and will fight to ensure you are fairly represented. Our experience and expertise are a winning combination!
Contact Schwartzapfel® Lawyers P.C. today to discuss a consultation to determine your next course of action.
Schwartzapfel® Lawyers P.C. is located at 230 W 79th Street #123 N, New York, NY 10024
GET A FREE CASE EVALUATION
Practice Areas