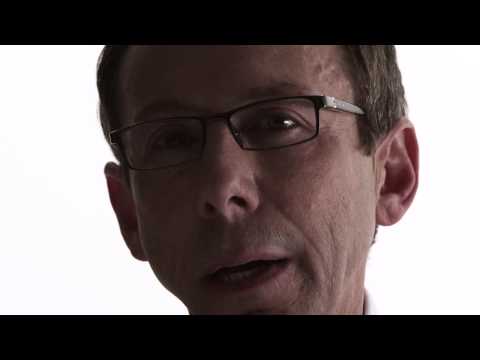 NYC's Best Personal Injury Lawyers
We've all known from a young age that injuries hurt. They're traumatizing. They can cause unending pain and even heartache. This phenomenon doesn't change as we grow older. We just get a little better at dealing with it. The lawyers of Schwartzapfel Lawyers, P.C. are dedicated to serving individuals who have fallen victim to personal injuries. We understand the pain and anguish caused by accidents and we understand the wide-ranging effects that those injuries can have on family, friends, and co-workers.
If you've been injured because of someone else's actions, you need a trusted advisor on your side to help you through this time. We've provided some information on personal injury here for your reference. When you're done, please give us a call so we can answer any additional questions you may have.
Animal Bites
New York is a mixed law state when it comes to animal bites. This means that there are different standards that must be met for different damages claims. In New York, if a dog bites you or attacks your pet, and that dog was previously deemed a "dangerous" dog, the owner is strictly liable for medical and veterinary expenses. However, to collect other types of damages, the victim must prove that the dog had the propensity for biting and its owner knew about it.
Animal attacks can be traumatic and cause devastating wounds. Don't go through this alone. If you or a loved one has been attacked by a dog or other animal, you have the right to compensation. Learn more about dog bites, or contact us today at 1-888-575-6410 for a free consultation.
Workplace Injuries
If you are injured on the job, you have the right to seek benefits under New York's workers' compensation law. Work-related injuries harm thousands of New Yorkers each year. We understand how wide reaching these injuries can be, affecting families, friends and co-workers of the victims.
Employers have a duty to maintain a safe and healthy work environment. We can help you in filing your claim and keeping your employer accountable. Learn more about workers' compensation benefits, or contact us today at 1-888-575-6410 for a free consultation.
Cheerleading Injuries
As cheerleading becomes increasingly popular and competitive, the bar is set higher for young people to perform more dangerous and complex stunts. Because cheerleading is categorized as an "activity" as opposed to a "sport" there is little, if any regulation of the activities associated with cheerleading. With all of these factors taken together, tragedy frequently results. You can learn more about cheerleading injuries.
If your child has been injured as a result of a cheerleading activity, trust the New York personal injury lawyers with a proven track record for success in obtaining millions of dollars for their clients. Contact us today at 1-888-575-6410 for a free consultation.
Police Misconduct
Police officers have sworn an oath to serve and protect the citizens in their jurisdictions. And for the most part, that is what they live, and sometimes die to uphold. However, as we see every day in the news, a small number of corrupt police officers injure and kill citizens with little to no provocation.
Police misconduct can range from false or unlawful arrests and false imprisonment to excessive use of force. These actions can have not only an immediate impact on the victims but also on society as a whole.
If you or a loved one has been injured due to police misconduct, trust the personal injury experts at Schwartzapfel Lawyers, P.C. to help see you through this difficult time. Contact us today at 1-888-575-6410 for a free consultation.
School Violence
Few things are as heartbreaking as seeing a child hurt, especially when they are in an environment that is supposed to be safe. Things like hazing and bullying can have physical, as well as emotional and psychological effects that can be long-term.
If your child has been subjected to bullying or other school violence, know that you don't have to go through this alone. The compassionate personal injury attorneys at Schwartzapfel Lawyers, P.C. will walk you through your options and see that you and your child get the support that you need. Contact us today at 1-888-575-6410 for a free consultation.
Slip & Fall Injuries
Slip and fall injuries can happen anywhere in New York. From slippery store floors to uneven pavement, we've seen it all. These injuries can be life changing, sometimes leading to paralysis and death in the most extreme cases. Too often, these accidents could have been prevented.
If you or a loved one has been injured in a slip and fall accident, get the experienced slip and fall accident attorneys at Schwartzapfel Lawyers, P.C. to guide you through the legal process and help secure your future. Contact us today at 1-888-575-6410 for a free consultation.
Traumatic Brain Injury
Traumatic brain injury is typically caused by physical trauma to the head, which can lead to severe brain damage. However, traumatic brain injury (TBI) can also occur without physical evidence. This type of TBI can occur in cases of whiplash and shaken babies.
Contact the dedicated New York City Lawyers TODAY
If you or a loved one have experienced a traumatic brain injury, contact us today at 1-888-575-6410 or fill out our online contact form for a free case evaluation. We will fight for you!