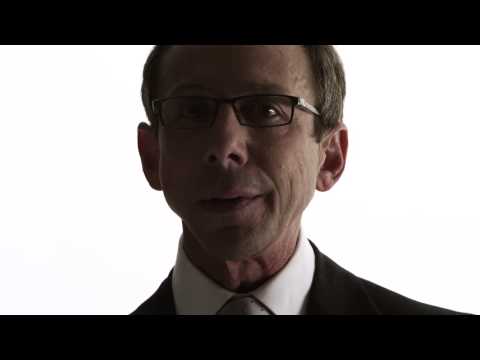 Top Rated New York City Motorcycle Accident Attorneys
In 2013, there were nearly 5,000 motorcyclists killed and another 88,000 injured in traffic collisions in the United States. According to the NHTSA, motorcyclists were about 26 times more likely than passenger car occupants to die in a crash and five times more likely to be injured in a crash.
In New York, there were over 5,000 motorcycle accidents involving 164 fatalities in 2013. Of those New York motorcycle accidents, 57.5% involved one or more other vehicles. Human factors accounted for 78% of the accident causes.
Alarmingly, these devastating incidents are often not the fault of the motorcyclist. If you've been injured in a motorcycle accident, time is of the essence. You need to contact an experienced motorcycle accident injury attorney as soon as possible.
Motorcycle Accident Injuries
Motorcycle crashes in New York are serious. Unlike driving in a car or truck, when you are on a motorcycle your body is fully exposed and there is little protection between you, other vehicles, and the road. Because motorcycles only have two wheels, are relatively light, and are much smaller than cars, motorcycle drivers are also uniquely susceptible to injuries from crashes.
Some of the more common motorcycle accident injuries are:
Traumatic Brain Injury – according to the CDC, traumatic brain injury is the leading cause of death among motorcyclists
Spine Injuries – can include paraplegia and quadriplegia
Foot Injuries – bony structures such as metatarsal or tarsal, calcaneus and talus are the most common foot structures to be injured in motorcycle crashes
Ankle Injuries – tibia and fibula malleolar fractures are the most common ankle injuries
Leg Injuries – tibia and fibula fractures are the most common leg injuries.
Knee Injuries – fractures of tibia plateau and intercondyloid spine, as well as patella fracture are common knee injuries.
Thigh Injuries – femur fractures are the most common thigh injuries
Hip Injuries – hip dislocation and femur neck fractures are the most common hip injuries
Pelvic Injuries – the pelvis contains multiple bones, all of which are subject to fracture or dislocation
Facial Injuries – especially common when helmets are not worn
The seriousness of the crash only makes it that much more important for you to fight for justice and receive the monetary compensation you deserve for the injuries and losses you sustained due to the crash.
New York Motorcycle Accident Causes
Motorcycle accidents have a broad range of contributing factors. The top three causes of motorcycle accidents in New York are:
Failing to yield the right of way (17.9%)
Unsafe Speed (16.2%)
Driver Inattention/Distraction (14.7%)
Almost 5% of motorcycle crashes are caused by vehicular factors such as defective brakes, tire failure, and steering failure. Surprisingly, almost 17% of motorcycle accidents involve environmental factors such as road obstructions and debris, defective pavement, and improper or inadequate lane markings.
Insurance Differences Regarding Motorcycles
Although New York is a "no fault" state when it comes to automobile insurance, typically New York's "no fault" laws do not apply to motorcycles and motorcycle insurance. Motorcyclists have the ability to recover monetary compensation from the other driver involved in the crash.
Navigating motorcycle insurance policies and the coverages available under them can be tricky. To avoid making any costly mistakes, be sure to contact an experienced NY personal injury attorney before making any statements to insurance companies or signing any agreements with them.
Fighting the Bias
Unfortunately, many folks have a distorted view of motorcyclists. Many people think every motorcyclist is reckless, is part of a biker gang, believes they own the road, and has an abrasive "my-way-or-the-highway" attitude. This misconception leads to unfair biases that can hurt your chances of recovering damages. However, with the help of the right attorney who can accurately portray to the jury or an insurance company how you do not fit these stereotypes and are someone who was seriously injured as a result of someone else's negligence, you can overcome the anti-motorcycle bias and recover the money you deserve.
Additional Resources Regarding NY Motorcycle Crashes
It's natural to have a ton of questions regarding your motorcycle accident. It's important to contact an experienced motorcycle accident injury lawyer as soon as possible. Before you do that, you may want to do some additional research. We've provided you with some links to additional information regarding New York motorcycle crashes. We included a list of helpful motorcycle organizations, the exact language of New York's motorcycle safety regulations, and some fast facts to reference:
Fighting for Your Rights
In the event you are involved in a crash while riding a motorcycle, it is extremely likely that you will be in need of medical treatment. As soon as your immediate medical concerns have been dealt with, it is critical to contact an experienced New York motorcycle crash injury attorney as soon as possible to fully protect your rights. During these painful and emotionally charged times, you don't need the added stress of having to put on a "lawyer hat" and start totaling up what this crash will cost you physically, emotionally, and financially. Let the experts here at Schwartzapfel Lawyers, P.C. take care of that for you. Remember, the personal injury attorneys at Schwartzapfel Lawyers, P.C. know exactly what to do to fight for your rights and get you the money and benefits you deserve.
Trust the Motorcycle Accident Injury Specialists
If you or a member of your family has been affected by injury or loss due to a motorcycle accident in New York, it is imperative that you contact our team of highly skilled New York motorcycle accident injury attorneys. Call Schwartzapfel Lawyers, P.C. today at 1-888-575-6410 or fill out our online contact form for a free case evaluation. We will fight for you!