Schwartzapfel® Lawyers P.C. - Manhattan, NY
Personal Injury Lawyer in Manhattan, NY
Manhattan is New York City's main borough and it's no wonder. It's the most densely populated area, is home to two of the world's largest stock exchanges and is the site for various multinational media conglomerates. Maybe that's why some people who know the area well just call it "The City." It certainly is our city and is home to the offices of Schwartzapfel® Lawyers P.C.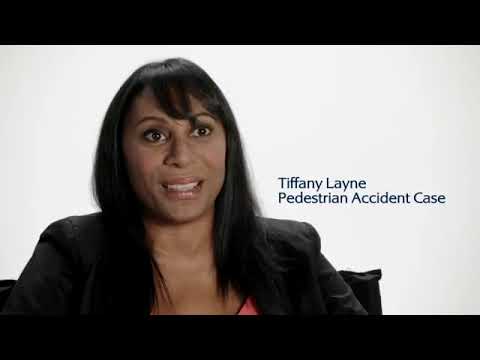 Our law office in Manhattan is more than just an office. It is a place where people, who have been wrongfully injured, unfairly treated or dealt a tragic blow due to no fault of their own, find a strong voice to represent them. We speak up for the vulnerable and fight hard for them in court to seek the most compensation for our clients.
Managing cases in Manhattan means you need to have superior knowledge of all the complexities of New York law. Whether it's a medical malpractice case, construction accident, personal injury, or even a wrongful death, Schwartzapfel® Lawyers P.C. has the expertise and experience to see the case through to a successful ending.
We have navigated the Manhattan legal system for decades and understand the intricate details of local and state laws. Furthermore, our team of dedicated attorneys is equipped to handle the most complicated federal cases. With the assistance of the attorneys at Schwartzapfel® Lawyers P.C., you can rest assured knowing your case is in the care of experts you can trust.
Our record of accomplishments speaks volumes about our success, toughness, and integrity. We have earned several distinguished awards, including the High Ethical Standings Recognition from Martindale-Hubbell Peer Review Ratings, the 2015 Litigator Award, and more.
Our law firm has access to the Million Dollar Advocates Forum – reserved for those attorneys who have won settlements in the millions. These prestigious awards rank us with the top attorneys in the United States. And more than that, we have a 99% client satisfaction rate.
When Should You Seek Compensation?
When you face the sudden life-altering circumstances of an accident or the loss of a loved one, seeking compensation may be the last thing on your mind. You may feel overwhelmed with the stress of the situation. Your pain is certainly understandable, and we know how difficult it is going through this. However, to delay could mean to lose your opportunity to be recompensed.
We believe you deserve monetary compensation for your suffering. The sooner you seek advice about your case the better. We will guide you through the process so that you understand exactly what is involved. And you need not worry about any payments upfront. We are so confident of our success rate that we won't get paid until we win your case.
Schedule Your Free No-Contract, No-Obligation, Informational Consultation Today!
You'll never know the validity of your case unless you have a consultation. Whether your case seems gigantic and insurmountable or you think it's so small it would be inconsequential, it's all important to us.
We can take on the toughest of cases with an in-depth understanding of how the laws work and how to protect your rights. We'll tell you upfront if you are entitled to monetary compensation.
Remember, the statutes of limitations do apply to personal injury, so don't delay in contacting us.
Please call us at (347) 801-0010 or fill out our online contact form for a free case evaluation. We will fight for you!
GET A FREE CASE EVALUATION
Practice Areas