Schwartzapfel® Lawyers P.C. - Garden City, NY
Personal Injury Lawyers in Garden City, NY
Garden City is so much more than a suburb for The Big Apple. We know because we aren't simply a New York City law firm serving Long Island out of our Manhattan office. We have an office in Garden City, and we are proud to call it home.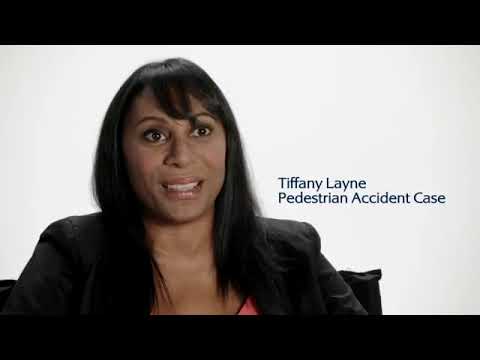 At Schwartzapfel Lawyers, we have more than 150 years of combined experience as advocates for injured people and their loved ones. We are dedicated to helping the people of Nassau County, Suffolk County, and New York City access the justice they are entitled to after any sudden car accident, motorcycle accident, truck accident or other source of personal injury. We are here to offer a shoulder of support and to ensure that at-fault parties are held accountable for the damages they cause.Strengthen the entire upper body with this routine of two exercises – ser fitness primobolan uk 23 profitable businesses 2022 | your economy
As Garden City, New York personal injury lawyers, we want to make as much of a difference in our clients' lives as possible. We devote ourselves fully to each case we accept, putting our decades of experience and strategy to the best possible use every time. No matter how unusual, complex, or even routine your situation might appear, we are prepared to fight for you.
We know what it takes to win these cases, whether it's effective negotiation, strategic litigation, or an unwavering stand in defense of our clients' rights.
New York State law is novel and complex. Likewise, the local rules in Nassau County and Garden City can sometimes be peculiar and difficult to understand. Many cases involve some combination of local, state, and sometimes even federal law. An experienced, local lawyer at Schwartzapfel Lawyers can navigate each of those intersecting areas to protect your best interests.
What Is a Personal Injury Lawyer?
A personal injury lawyer is a knowledgeable legal professional who can perform many crucial actions if you or a loved one are injured due to someone else's negligence. Personal injury lawyers:
Can collect evidence for

injury victims

like you

Can help find

expert witnesses

to testify in your favor

Can represent you in court and fight for you to ensure you get the benefits you are entitled to

Can provide

legal advice

and help you file important legal paperwork

Can explain the legal process and offer sound legal counsel

And more
Not all injuries are the result of pure bad luck. Some are caused due to the negligence of another party, even if they are accidental. Garden City personal injuries may be caused due to negligence when:
Someone has a stated or implied duty to keep another safe.

For example, a store owner has a responsibility not to sell a

defective product

or create an unsafe store environment.

That person breaches that duty due to ignorance or malicious intent.

To continue the above example, a restaurant owner may fail to clear ice in front of their store premises. When someone tries to patronize the store, they slip and fall. The restaurant owner may be found responsible due to

premises liability.
If you believe your injuries are due to the negligence or fault of another party, a personal injury lawyer may be able to help you acquire compensation for medical expenses and emotional distress.
When Do I Need a Personal Injury Lawyer?
You may need a Garden City personal injury lawyer in many different types of cases, including:
It's always a good idea to hire knowledgeable personal injury attorneys whenever you or a loved one are injured. While you can attempt to file a lawsuit by yourself, your odds of securing a significant settlement are much higher with the right attorneys on your side.
Benefits of Hiring a Personal Injury Lawyer
There are many benefits to hiring Garden City personal injury lawyers with extensive experience. These benefits include:
You're able to recover from your injuries or rest rather than having to collect evidence for your upcoming case personally.

Hire the right lawyers, and you'll be able to recover from your injuries while they collect evidence like eyewitness accounts, doctors' notes, and other materials for presentation at an arbitration meeting or court case.

You'll be provided with sound legal counsel so you can make the right decision for your needs.

For example, the majority of

personal injury cases

end up

settling out of court

. This may be the wisest case for your financial burdens. However, in some situations, it might make more sense to push for a trial anyway – your lawyers can advise you one way or the other.
You'll have the support and coaching you need to provide testimony during a court trial, if needed.
Undergoing any legal action alone can be stressful, especially if you are trying to heal from severe personal injuries. Hiring personal injury lawyers can relieve you of much of this burden and make handling the incident much more manageable.
To learn more now, call Schwartzapfel Lawyers at 1-516-342-2200! It will be our honor and privilege to assist you in your legal endeavors, whether big or small.
What Should I Look for in a Personal Injury Lawyer?
That said, you shouldn't hire just any Garden City personal injury attorney. Instead, you should look for a few key factors to make sure you hire the right law firm.
Extensive Experience
For starters, make sure to hire lawyers who have extensive experience in personal injury cases. It's a good idea to hire local Garden City personal injury attorneys – that way, they know any state or city-specific laws that may impact your case and know exactly how to present information in the most effective way possible.
Generally, you should only hire lawyers who have experience in personal injury cases. For example, you wouldn't want to hire lawyers who specialize in another area of the law.
Contingency Fee Policy
Next, you should hire personal injury attorneys in Garden City who operate on a contingency fee basis. Contingency fee policies mean that your attorneys won't charge you unless they recover damages for you in a settlement or court verdict. That way, if your lawsuit attempts are unsuccessful, you don't face additional financial burdens.
Schwartzapfel Lawyers operates on a contingency fee basis for this very reason. We aim to support each of our clients, not take money from them when they are already struggling to pay for medical bills. 
Good Reviews
It's also a good idea to find attorneys who have good reviews online and in person. If you can find a personal injury lawyer who comes highly recommended by a friend or family member, check them out. Otherwise, user review sites like Google or Yelp to determine whether a law firm's previous clients were satisfied with their services.
Schwartzapfel Lawyers' verdicts page demonstrates just how effective we are for each of our clients. Check it out to see the kind of compensation you might recover with us at your back!
What Kind of Compensation Can You Receive?
Every personal injury lawsuit is different. There's no guarantee you'll receive money for a personal injury lawsuit, regardless of how apparent the evidence may seem to you. You should never hire an attorney who claims to be able to guarantee a payment of one kind or another.
However, many personal injury lawsuits settle out of court and produce damages for accident victims to cover:
Past,

upfront

, and future

medical bills

that would otherwise be paid

out-of-pocket

Property damage

from the associated incident

Lost income from time spent away from work that was not covered by

workers' compensation

Pain-and-suffering damages to compensate victims for discomfort or pain they may have experienced

Loss of ability if the injuries were especially debilitating or resulted in a disability

And more!
From the courthouses of Nassau County to the federal courts in New York, we have the experience and knowledge it takes to navigate Garden City personal injury claims from beginning to end. Call us today.
The Garden City, New York accident lawyers at the law office of Schwartzapfel Lawyers can help you pursue the full value of your losses and suffering. Every penny of it.
The specific nature of your claim to compensation will depend on the facts and circumstances of your case. It's important to consult with our Garden City, New York personal injury lawyers before making any decisions about the strength of any potential claim.
You can schedule a free consultation with our team to discuss the potential value of your case in confidence. Contact us today online or at 1-516-342-2200 to get started. Our talented legal team is available to answer your questions, help you understand your legal rights, and take the next steps you need towards justice.
Set up a Free Consultation with Our Garden City, New York Personal Injury Lawyers
Schwartzapfel Lawyers is a full-service NY personal injury law firm serving Garden City, Nassau County, Long Island, NYC, and beyond. If you or a loved one has been injured or killed anywhere in New York, our attorneys can help you recover financially.
Please call us at 1-516-342-2200 or fill out our online contact form to set up a free case evaluation today. Always, we will fight for you!
GET A FREE CASE EVALUATION
Practice Areas