The Bronx Law Firm: Schwartzapfel® Lawyers
While some personal injuries aren't serious, others can result in pain and suffering, loss of income, and high medical expenses. Injuries such as concussions, broken bones, and accident-related lacerations can cost you quite a bit of money; they can also cause you to miss work. This is why if you or a loved one has been injured due to the fault of another in the Bronx, you may have no choice but to sue the negligent or at-fault party for damages.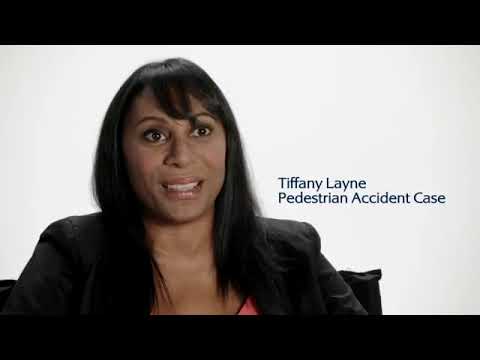 To ensure your case succeeds and that you recover as much compensation as possible, you will need knowledgeable legal counsel like Schwartzapfel Lawyers. We're experienced Bronx personal injury lawyers and have helped people like you recover settlements into millions of dollars. Contact us today for a free consultation at 1-516-342-2200!
Dedicated Personal Injury Lawyer Located In The Bronx, NY
Accidents are common occurrences in the Bronx, leading to all manner of personal injuries. For example, there are approximately 73 hospitalizations and 875 emergency department visits each month in the Bronx due to auto accidents alone.
Personal injuries are common throughout New York City as a whole. For example, personal injuries and poisonings are among the top 10 leading causes of hospitalization in the Big Apple. Meanwhile, personal injuries and poisonings are the most common causes of emergency department visits overall.
It's impossible to fully estimate the total number of personal injuries sustained by Bronx residents every year, but it is likely in the hundreds of thousands. Moreover, many of these personal injuries could be avoided if not for the negligence of other drivers, construction site supervisors, store owners, apartment landlords, and other parties.
Common Injury Types and Expenses
In the Bronx and beyond, personal injuries are often sustained in auto accidents, construction site incidents, and many other situations. Some of the most common personal injuries include but are not limited to:
Cuts and lacerations

Severe bruises

Broken bones

Dislocations (e.g., shoulders, legs, arms, etc.)

Herniations (e.g. spinal discs, shins, etc.)

Traumatic brain injury

(TBI)

Spinal damage, which can lead to paralysis

Blindness

Burns (e.g., thermal, chemical, electrical, etc.)
These injuries can range from minor to severe, and they may incur high medical expenses. The cost for emergency department care, regular checkups or physical therapy, X-rays, and surgeries can run into the hundreds of thousands or millions of dollars.
Many Bronx residents are unprepared for the financial burden that personal injuries place upon them and their families. A Bronx personal injury lawsuit could be a viable path to financial stability if a person or party was responsible for your injuries.
To speak with one of Schwartzapfel Lawyers' experienced PI attorneys today, call 1-516-342-2200 and allow us the honor and privilege of fighting for you!
Causes of Personal Injuries
Some personal injuries are not due to one party, but others are directly due to negligence. As a legal concept, negligence refers to a person or organization ignoring their duty to the safety of others.
For example, store owners must ensure that their business premises are safe for everyone who enters, regardless of whether they make a purchase. If a store owner fails to get rid of a patch of ice in front of their storefront and someone slips on that ice patch, they are responsible for any injuries that person sustains.
Personal injuries are sustained in many types of accidents like:
If you or a loved one have been injured because of the negligence of another party, you may have grounds for a successful lawsuit. 
Injury victims can contact Schwartzapfel Lawyers for more information, legal advice, and a free case evaluation at 1-516-342-2200.
How Can Personal Injury Attorneys Help?
Skilled personal injury attorneys can help with an upcoming personal injury lawsuit in a variety of ways. In turn, these benefits can help your case succeed and result in more damages than you would have received otherwise.
Negotiate With Insurers
First, personal injury attorneys can negotiate with insurers on your behalf. Many personal injury lawsuits end in settlements when you have knowledgeable attorneys on your side. If you don't have legal professionals working for you, insurers for the at-fault party could fight tooth and nail to prevent paying you any money.
When you hire Schwartzapfel Lawyers to go to bat for you, you can recover from your injuries and rest assured that your case will be resolved as quickly as possible, whether as a settlement with an insurance company or a full-on lawsuit.
Collect Evidence on Your Behalf
Next, qualified personal injury attorneys can collect vital evidence for an upcoming lawsuit or arbitration case. That means you won't have to do this important legwork alone. Instead, lawyers like Schwartzapfel Lawyers will do the heavy lifting for you by collecting traffic and/or security camera footage, eyewitness accounts, police accounts, and other vital evidence.
This is critical if your lawsuit goes to trial, as this evidence could prove negligence on behalf of the at-fault party beyond a reasonable doubt. Evidence is also important to prevent pure comparative negligence from limiting your total potential damages.
Fight for You in Court
Perhaps most importantly, the right personal injury attorneys will fight for you in court by presenting evidence compellingly. If a lawsuit goes to court, the accused party won't sit by — they'll try to defend themselves and may even try to blame your injuries (and even property damage) on you.
With knowledgeable attorneys working for you, you can avoid negative outcomes to your lawsuit and ensure that you recover compensation to pay for your medical bills.
In addition, lawyers can protect you if the at-fault party tries to say that you are responsible for the accident and any resulting injuries. This is more common than you may think, especially for Bronx motor vehicle accidents.
If you're accused of being at fault for an auto accident and resulting injuries, don't wait. Contact legal professionals to ensure you're protected and don't have to pay out-of-pocket for catastrophic injuries and lost wages that are not your fault.
Schwartzapfel Lawyers: The Best Choice for Your Case
When it comes to Bronx personal injury lawsuits, no law firm is better suited to handle your needs than Schwartzapfel Lawyers. As personal injury attorneys with over 150 years of combined experience shared across numerous practice areas, we know exactly what to expect from your upcoming accident case and how to maximize your damages.
Past Successes
The proof is in our past successes. As our testimonials page indicates, we've secured millions of dollars for our former clients. We don't stop until our clients are satisfied and always push for as much compensation as possible.
We know how expensive medical bills and other economic losses can be after sustaining personal injuries in the Bronx and beyond. That's why we never settle for the minimum offer. Our experienced personal injury attorneys will make sure you're comfortable and financially stable by the end of the lawsuit process.
Contingency Fee Policy
We also know that it can be tough to pay for legal help, especially if you are already juggling other financial stresses like medical bills and/or housing costs. That's why we don't charge any of our clients until we win their compensation for them. 
That's right. If you don't win, we don't win — and we won't charge you a dime. This contingency fee policy means you can contact us today for a free case review at no obligation to learn about your legal options.
Commitment to All Clients
When you hire Schwartzapfel Lawyers, we'll treat you like family forever. Our relationships with our clients are supremely important to us. We know how crucial it is for your lawsuit to succeed, so we will fight for you whether the end goal is an insurance settlement, an arbitration meeting, or a full-on lawsuit. 
Hire Schwarzapfel Lawyers as Your Bronx Personal Injury Attorneys
Ultimately, it is up to the accident victims to decide whether to file a personal injury lawsuit against a negligent or at-fault party. That said, should ever you or a loved one decide to pursue a personal injury case, we strongly recommend contacting the law offices of Schwartzapfel Lawyers today at 1-516-342-2200 or online.
Our accident attorneys have helped hundreds of Bronx, Manhattan, Queens, Brooklyn, and Staten Island residents (and more!) recover millions of dollars in settlements from property owners, site supervisors, negligent drivers, and other responsible parties. 
Please, don't carry the burden of winning a lawsuit on your shoulders alone. Instead, hire the winning legal team of Schwartzapfel Lawyers and allow our experienced accident lawyers help your lawsuit succeed.
Sources:
Schwartzapfel Lawyers, P.C. | Fighting For You
Motor Vehicle Traffic Injuries Bronx County Residents 2012-2014 | New York State Department of Health
10 Leading Causes of Hospitalization, New York City, 2012-2014 Highlighting Injury | NYC.gov
10 Leading Causes of Emergency Department (ED) Visits, New York City, 2012-2014 Highlighting Injury | NYC.gov
No-Cost Consultation with Our Bronx, New York Personal Injury Lawyers.
Schwartzapfel® Lawyers, P.C. is an experienced personal injury law firm in the Bronx, New York, with offices available elsewhere throughout the city and state as well.
If you've suffered an injury — or if someone you love has been killed — because of someone else's negligence, you may be entitled to significant financial compensation under state and/or federal law. We want to help.
Please call us at (718) 530-0213 or fill out our online contact form for a free case evaluation. We will fight for you!
GET A FREE CASE EVALUATION
Practice Areas