What Sets Us Apart?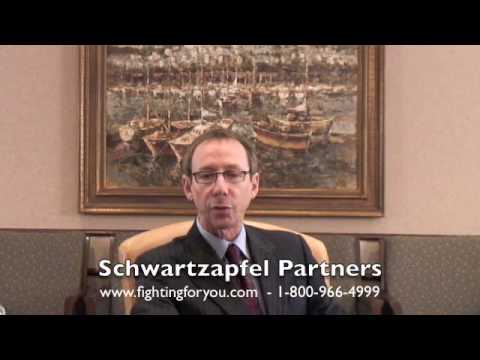 A Proven Track Record of Success and Well-Known Compassion for Our Clients
After your accident, you may be in physical pain and unable to work or perform basic daily tasks. As bills pile up and your savings diminish, you may also be deeply concerned about your financial future. Even a few days or weeks without income can be devastating. Serious injuries may result in lifelong disabilities that forever affect your ability to work and lead to substantial monetary and personal losses. You want an attorney who will really fight for the money and benefits you are entitled to and who will treat you with respect and compassion during this difficult time. A Google search returns hundreds of legal professionals, so how do you know who to trust?
Schwartzapfel Lawyers P.C. has handled personal injury and wrongful death claims exclusively for more than 30 years. We are passionate advocates for your rights and justice. We have a different approach than other law firms to aggressively recover money and benefits for you and to do so efficiently and compassionately.
Full Blown Investigation the Moment We Are Retained
Usually, the negligent party is fully aware of the costly mistakes and immediately focuses on getting rid of evidence and mitigating damages. You cannot afford to wait to hire an attorney and your attorney cannot spare a moment before beginning a full-blown investigation.
From the moment we are retained, Schwartzapfel Lawyers P.C. starts our thorough investigation into the accident. We visit the accident scene before evidence is cleaned up and destroyed, we interview witnesses while their memories are still fresh and we consult with experts who help us analyze potential liability of multiple parties. We do all of this before we even know if you have a meritorious case and whether, under our contingency fee plan, we will ever recover these expenses.
On occasion, we have fully investigated a case to discover there is not a valid claim, but we feel strongly that our client deserved this high level of due diligence. Often, our in-depth investigation uncovers additional wrongdoers and additional insurance coverage where it would otherwise never have been discovered, giving our client the opportunity to recover more money and benefits that would have otherwise been lost.
For example, we recently represented the family of a construction worker who slipped and fell six stories to his death. Prior to being retained, we went to the scene to take photographs because we know the tactics used by insurance companies, their lawyers, building owners and general contractors to delay, deny or disclaim responsibility for their wrongdoing. We felt that if we were not retained, at least the widow and her son would have photographs depicting the construction site and be protected should the negligent parties "fix the problem" and thereby forever destroy crucial evidence.
Taking the Extra Step to Uncover the Facts
Although most people believe cases are straight forward and many attorneys believe the same, we have found that often what appears straightforward is not. Straightforward cases are not the norm. Most cases have multiple complex layers that need to be peeled away to uncover the facts. We are willing to take the extra step, which often yields results. To do so, we spare no expense in hiring investigators and experts to gather and analyze evidence to see if other parties, in addition to the obvious, may also have caused the accident.
For example, we represented a woman who sustained catastrophic injuries when her husband hit ice, lost control of his car and crashed. Most all attorneys would simply look to make a claim against the husband driver for losing control of the car. Unfortunately, at the time, the family did not carry spousal insurance that would have covered damages sustained by the wife. Our firm sent our team of investigators, photographers, product liability experts and highway design engineers to completely investigate whether the vehicle was defective; it was not. Undeterred, we continued to spend more money to investigate whether the highway design violated the law and was therefore defective. The Federal Highway Administration (FHWA) has developed laws governing highway design. In New York highways with a speed limit over 40 mph cannot have curbs. This highway had a posted speed limit over 40 mph and had an unsafe curb. We were therefore able to bring an action against the village, town, county and state for the hazardous roadway design and construction.
Retain an Attorney Who Will Fight for You and Stand with You
Call Schwartzapfel Lawyers P.C. at 1-888-575-6410 to schedule a free consultation. Our offices are located in Manhattan, Bronx, Jericho, Deer Park or White Plains. Our New York City injury and wrongful death law firm takes your claim on a contingency fee basis, so you do not owe us money if you do not recover money for your claim.