Community Involvement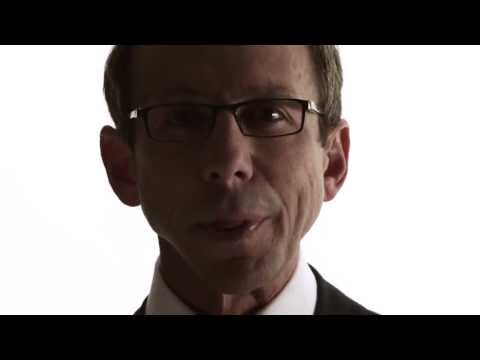 Advocating for Our Clients Beyond the Courtroom
For more than three decades, Schwartzapfel Lawyers P.C. has fought for justice for those people injured in automobile collisions, construction accidents, slips and falls, medical malpractice and negligence. We have helped countless injured New Yorkers and their families recover money and benefits with which to pay bills, obtain medical care, improve their quality of life and plan for the future. We are driven by our strong commitment to upholding our clients' rights and our genuine concern for their well-being.
The Schwartzapfel Lawyers P.C. philosophy of compassion, integrity and respect go beyond the courtroom and into our community. Our attorneys and staff passionately believe in donating our time, resources, knowledge and skills to people in need.
Making the NY Roads Safe
We have witnessed firsthand the devastation caused by drunk driving and want to put an end to these preventable accidents. Our founding partner Steven Schwartzapfel serves on the executive board of New York State MADD and acts as co-chair of the legislative committee.
The firm also grants scholarships to students who cannot afford driver's education classes. The opportunity to participate in driver's education allows teens to obtain their junior license before age 17 and promotes safer drivers. One of the key components of the class is to prevent underage drinking and driving while intoxicated. The $600 to $700 costs per student is a small price to pay for the lives saved by teaching teens the dangers of drunk driving. The classes are a partnership between the firm, MADD, the Nassau County District Attorney's Office and law enforcement agencies.
Supporting the Families of Union Members
Union members work hard to support their families. In honor of these great women and men, Schwartzapfel Lawyers P.C. has established a $25,000 law school scholarship at Touro Law Center to benefit students whose parents are union members in good standing.
Philanthropic Support of Our NY and Global Community
Our New York City personal injury lawyers and staff support numerous charities in the five boroughs, the surrounding NY region and throughout the world. Causes we support include:
Health, medicine and disease prevention and support
Breast Cancer Research Foundation
American Cancer Society
Ronald McDonald House
American Heart Association
Judges and Lawyers Breast Cancer Alert
Multiple Sclerosis Foundation
Down Syndrome Association
Juvenile Diabetes Research Foundation
Alzheimer's Association
American Parkinson Disease Association
Ascent School for Autism
Asperger's Syndrome and High Functioning Autism Association
March of Dimes
Children's Medical Fund at LIJ/North Shore Schneider Pavilion
Columbia University Medical Center
NY Presbyterian Hospital
Cold Spring Harbor Laboratory Association
Crohn's and Colitis Foundation of America
Linda Horowitz Cancer Research Foundation
United Cerebral Palsy of Suffolk
Schneider Children's Hospital
The National Children's Cancer Society
Calvary Hospital
Cycle for Survival
Deafness Research Foundation
Muscular Dystrophy Association
St. Jude
The Children's Center at SUNY Farmingdale
The Leukemia & Lymphoma Society
Special Olympics
Colon Cancer Challenge
Children and teens
Big Brothers Big Sisters of Long Island
Boy Scouts of America
Girl Scouts of the USA
Ascent School-Hope on the Horizon
Holiday House-Junior League of Little Rock
New Heights Youth, Inc.
Make-A-Wish-Foundation
Toys for Tots
Little Village & Development Center, Inc.
International relief organizations
Bolivia Medical Missions Team, director
World Vision, financial supporter
Doctors without Borders
Smile Train
Food and housing justice
Island Harvest
Community Soup Kitchens
Habitats for Humanities
Long Island Cares
Faith-based philanthropy
Jewish National Fund
Korean-American church in Buffalo
Korean-American church in Queens
Columbia University Korean-American Christian organization
Hope House Ministries
Elder care
NY Foundation for Senior Citizens
FRIA-The Voice and Resource for Eldercare with Dignity
Long Term Care Community Coalition
Education
Mothers Against Drunk Driving (MADD)
Local One Scholarship Fund
Pace University Law School Scholarships
Touro Law School Scholarships and Fellowships
Animal welfare
The Nature Conservancy
The American Society for the Prevention of Cruelty to Animals
Audubon
Little Shelter (Animal Rescue)
Substance abuse
Outreach Project
Caron Foundation
The Tempo Group
Family issues
The Coalition Against Domestic Violence
Harlem Dowling West Side Center
Child Care Council of Westchester, Inc.
Arts
Metropolitan Museum-NY, New York Foundation for the Arts
Coney Island Gospel Assembly
The Caumsett Foundation
Foundations and charitable trade organizations
Suffolk County Chiefs Association
Nassau County Police Activity League
Jericho Volunteer Fire Department
Huntington Volunteer Fire Department
McCormick Foundation
NFL Alumni New York Chapter
NYC Central Labor Council
Rotary Club of Huntington
We Care Fund-Italian Feast
Wounded Warrior Project, Helmets to Hardhats
Get the Help You Need
Schedule a free consultation with Schwartzapfel Lawyers P.C. at 1-888-575-6410. Our offices are located in Manhattan, Bronx, Jericho, Deer Park or White Plains. We take your claim on contingency, so you do not owe us money if we do not recover.